After a workshop at school, we had to create a promotionnal
website for our school using Storytelling  and Cross Media
techniques. The website need to show the whole to the user
within an interactive experience.
We had to find a way to integrate the user as a student in
our school.
And by the way, we needed to show the professionnal
part of the school
but in the same time, we wanted to show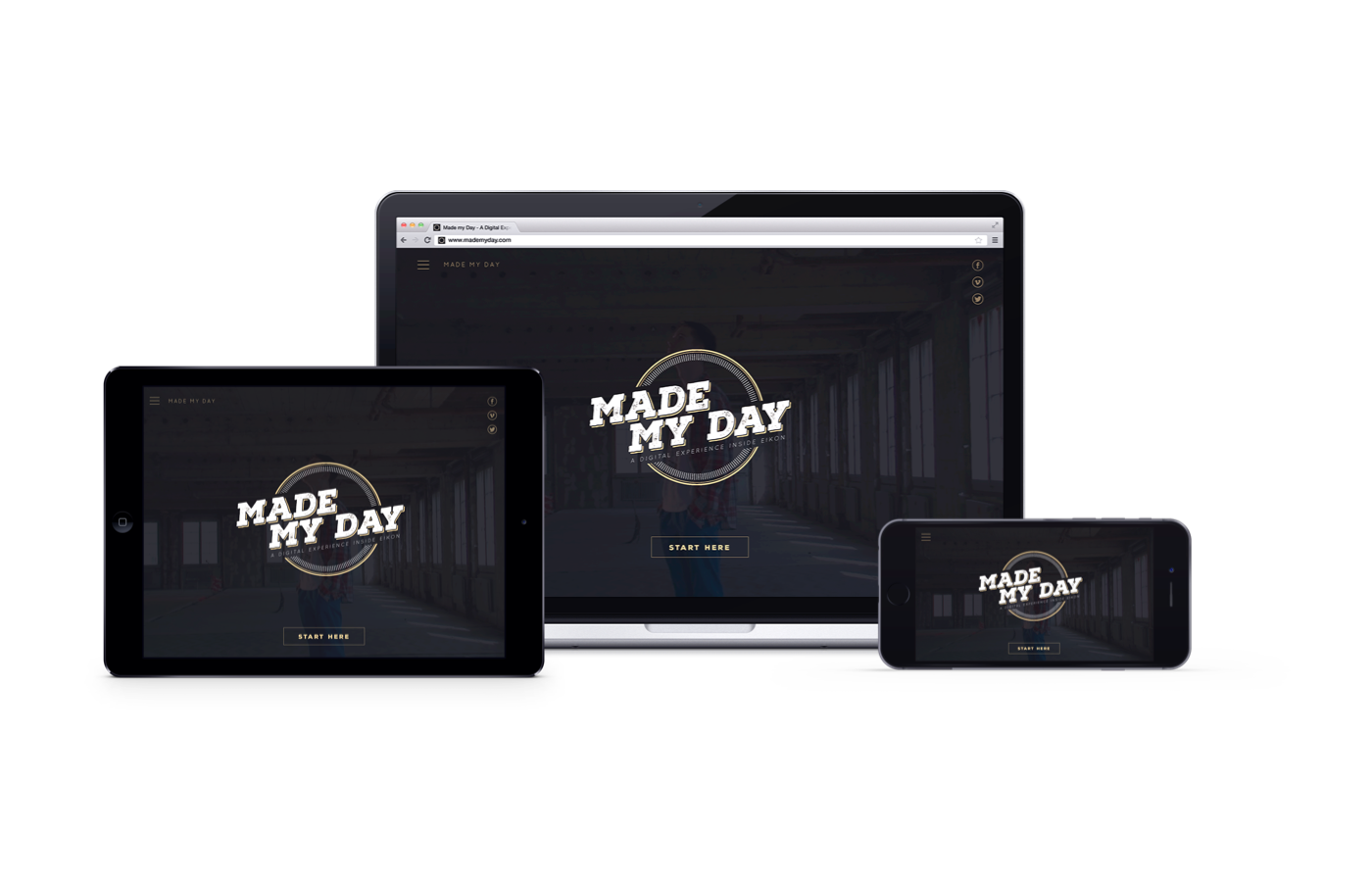 So we decided to create an experience like a telltales game
story where the user is a eikon's student who decides
what will happen at school through an interactive video.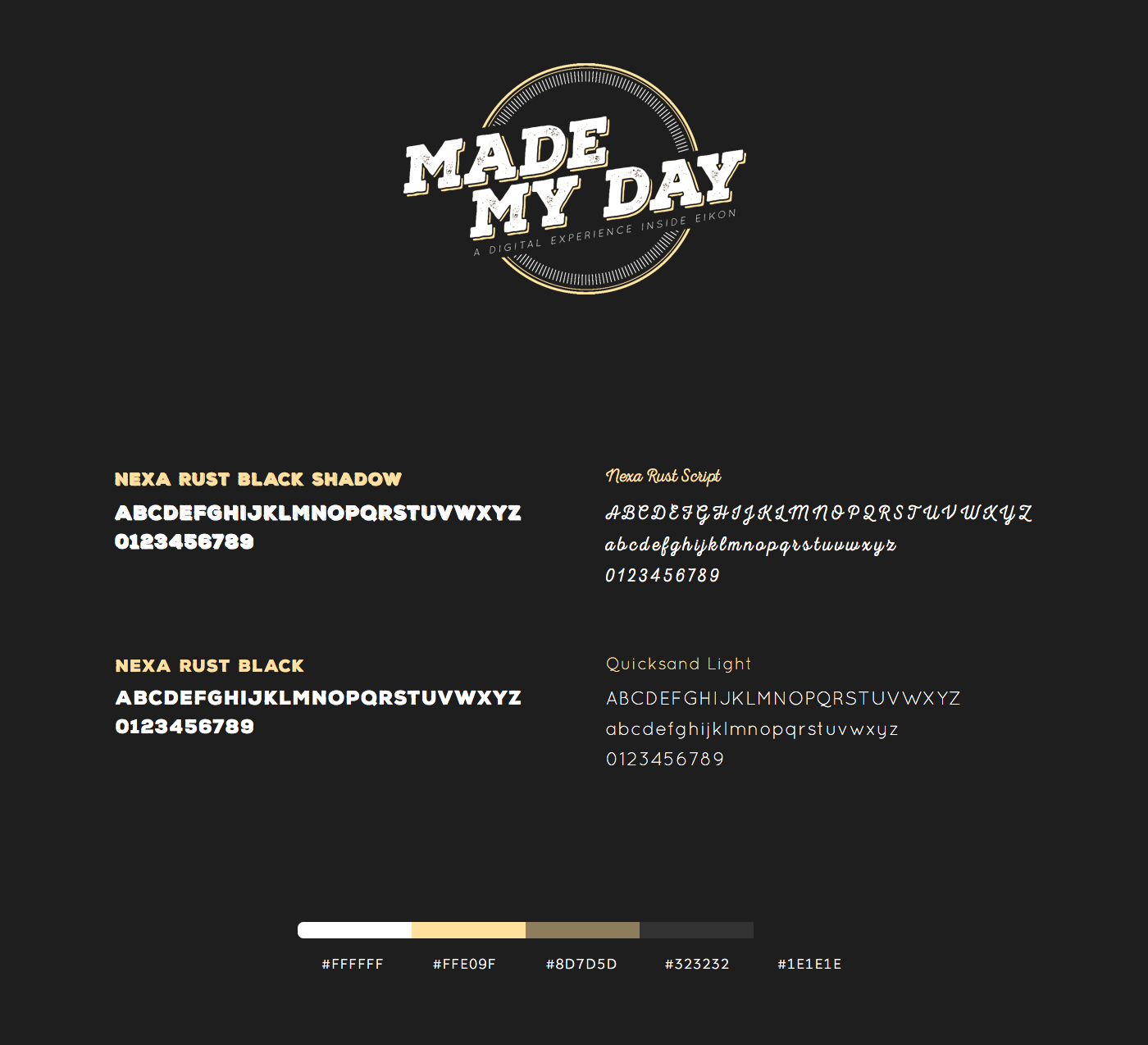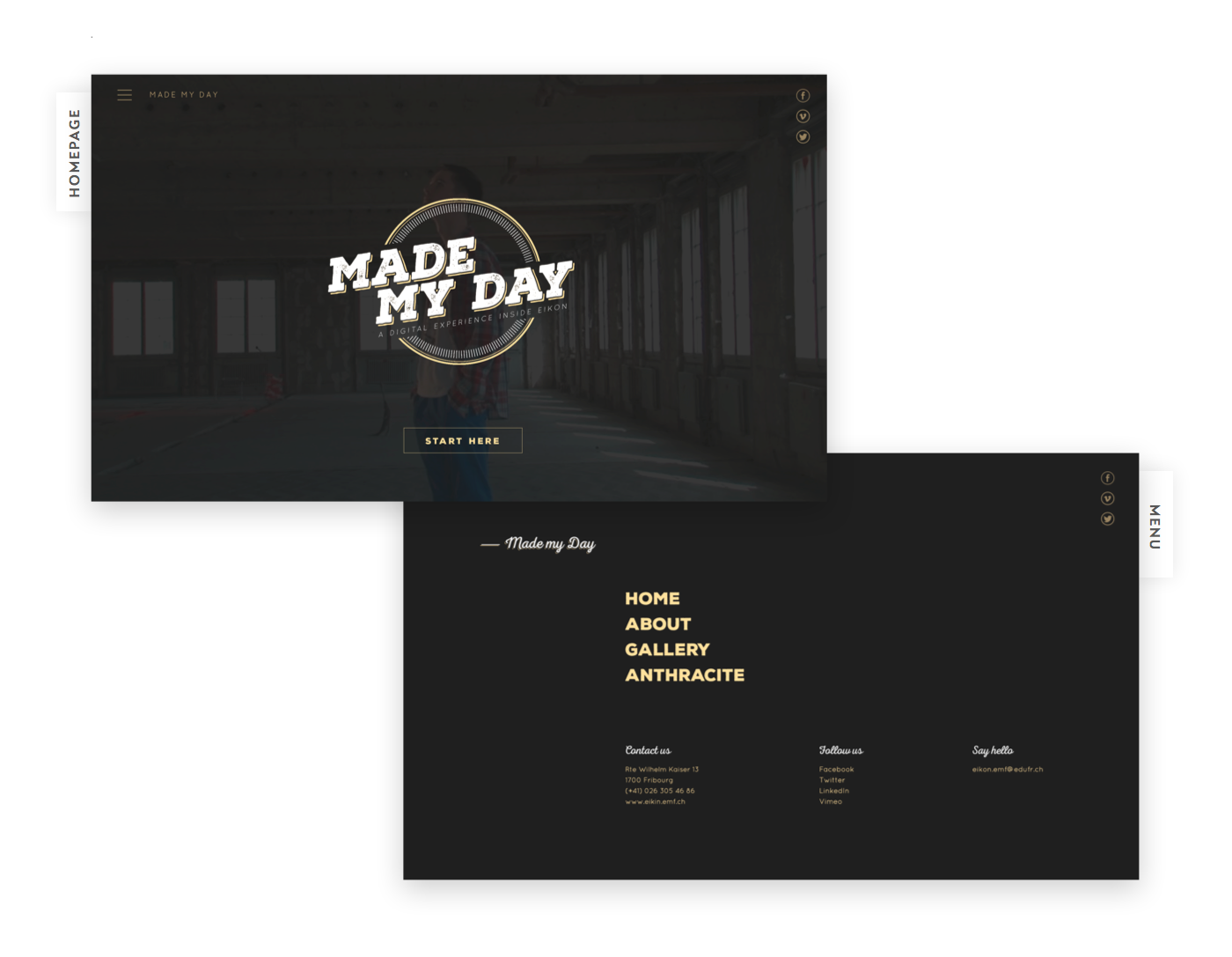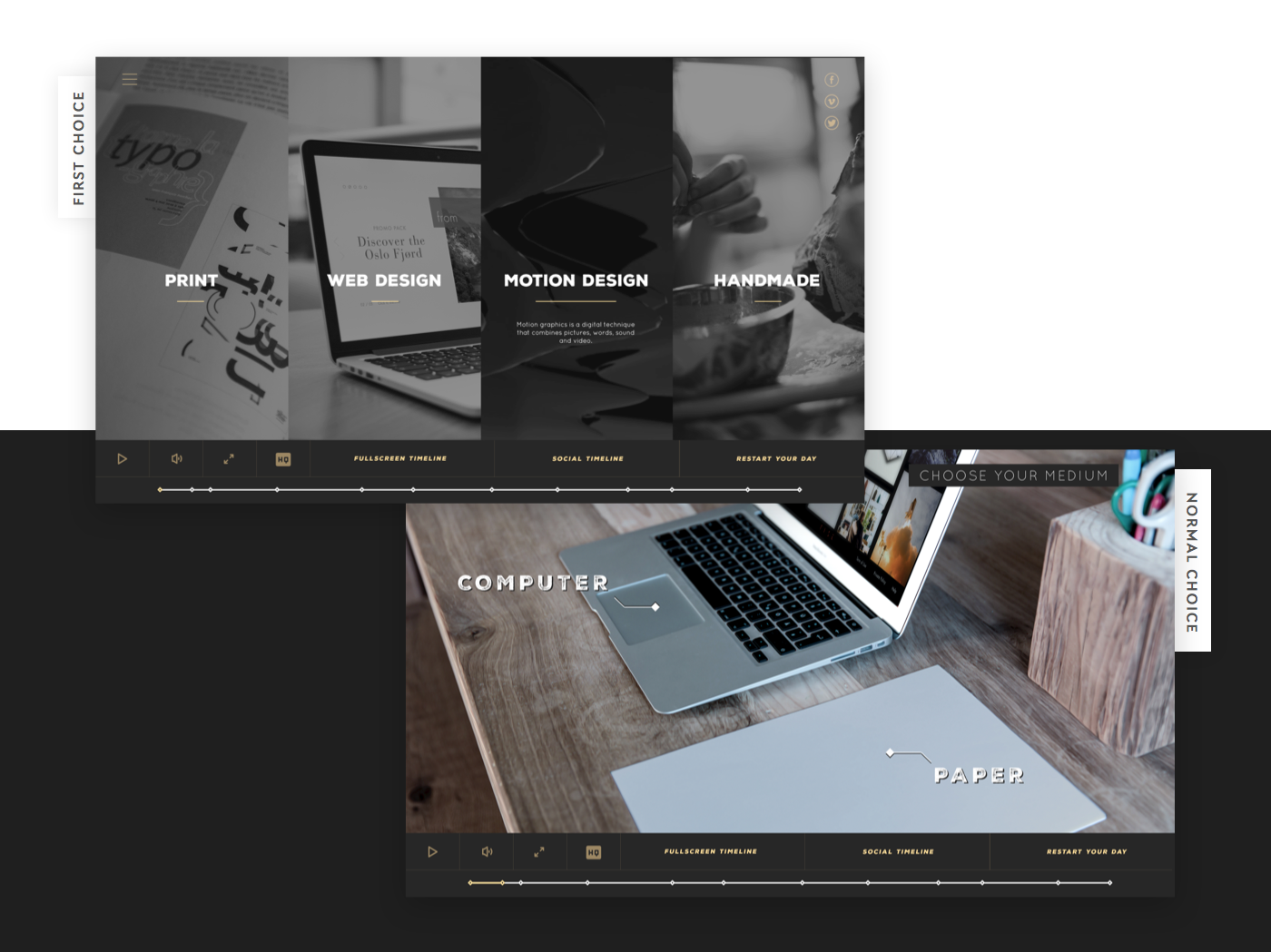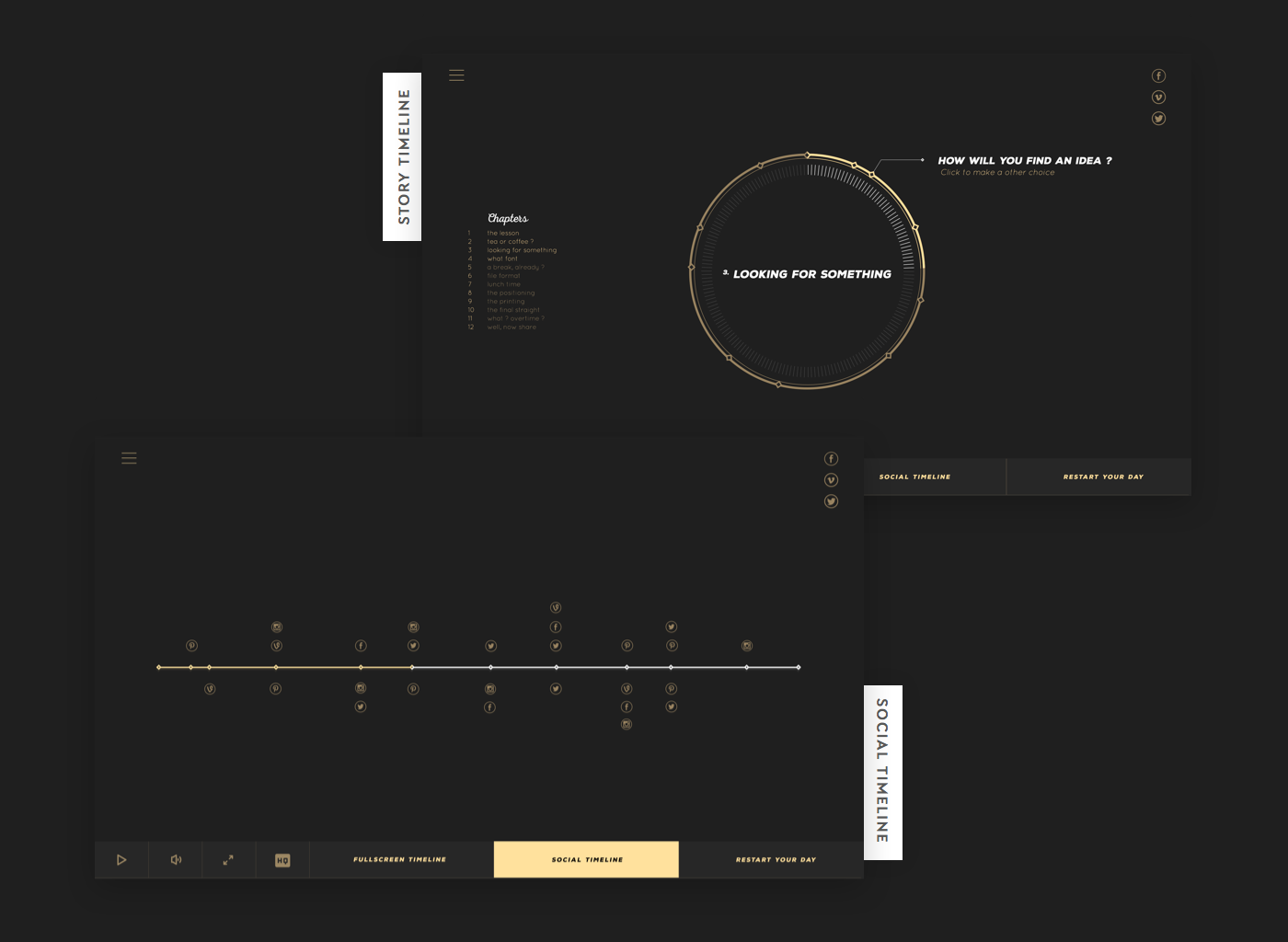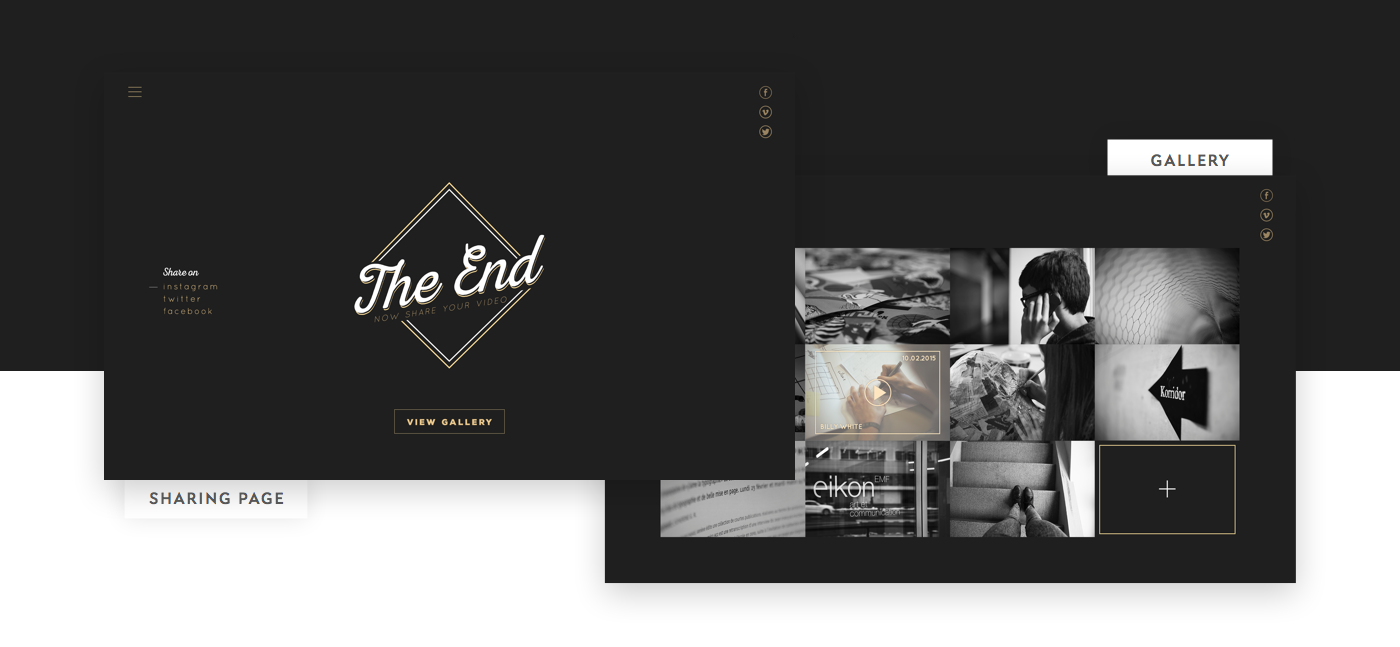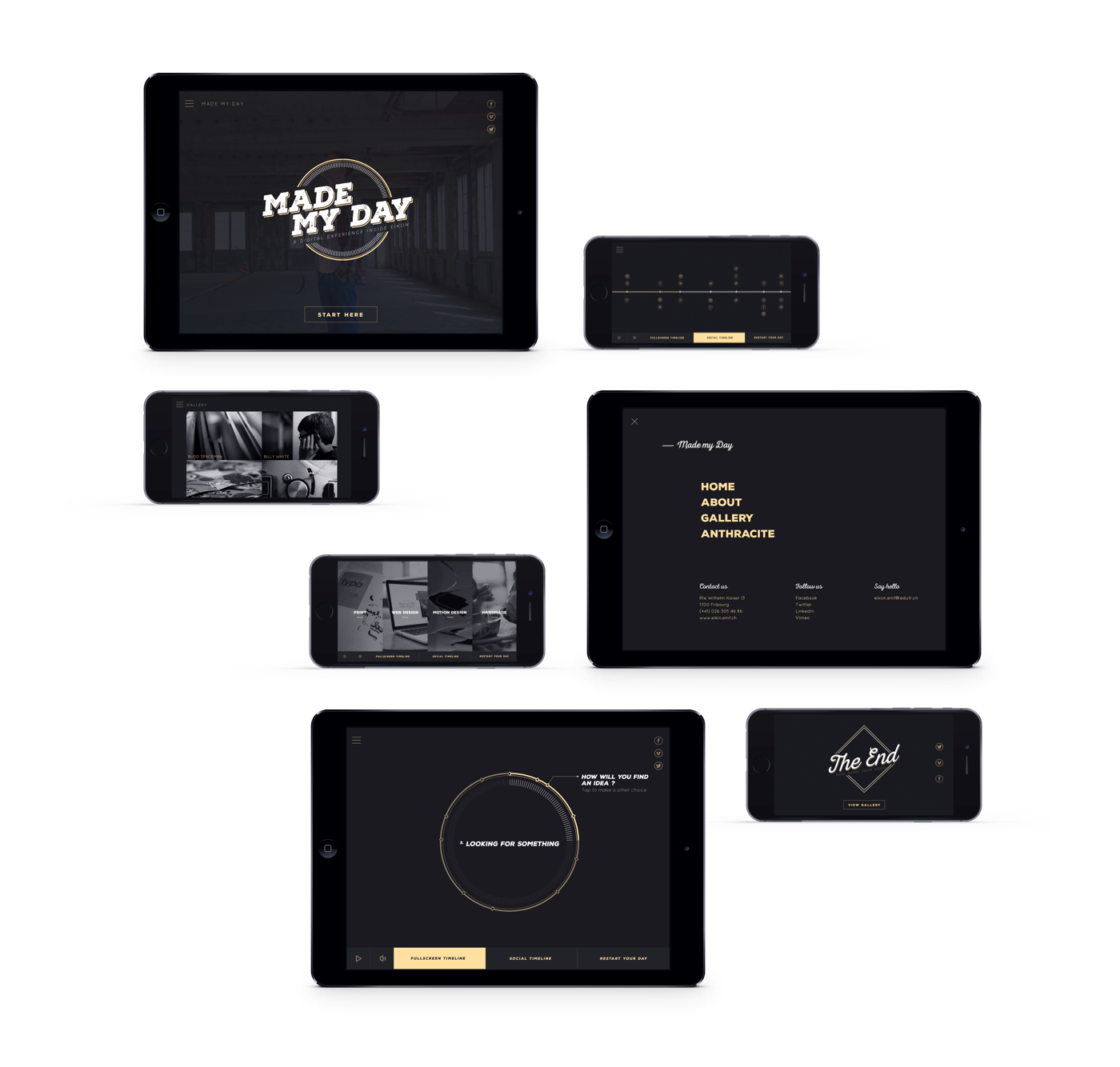 Here's a concept video for this project with animation and keypoint choices.
We weren't mandating for writing the content so we didn't
made a concrete video example of a day at Eikon,
but I think that's the first thing we need to do if we want to do more